Come experience a land where myth and legend come to life, where the earth boils, mud heals, and steam disappears into the clouds above.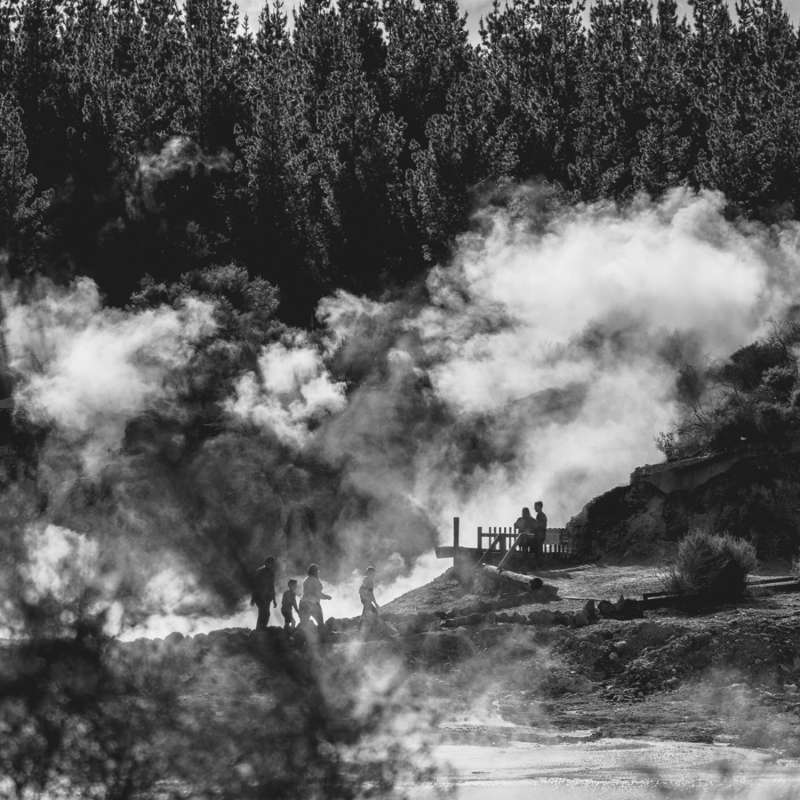 Where the earth
inspires and excites.
Brought to life by Rūaumoko, our land has inspired stories and excited visitors since the dawn of time. Around every turn you'll experience something different - from cooking pools and steaming cliffs, to the largest hot waterfall in the Southern Hemisphere. Witness the mud volcano eruptions and land coral which grows day-by-day, and you'll see first-hand why this place is called Hell's Gate. It's more than just mud or steam, it's a place of inspiration.
Where mud has healed
for centuries.
Once bathed in by Māori warriors, the mud and waters of Tikitere have soothed battle-scarred bodies for centuries. To this very day our nutrient-rich water relaxes the body, while our mud gently exfoliates the skin. Take the time out to experience this healing for yourself, with a soak in the sulphur pool and full body mud coverage. You'll leave rejuvenated and fresh, ready for the rest of your adventure.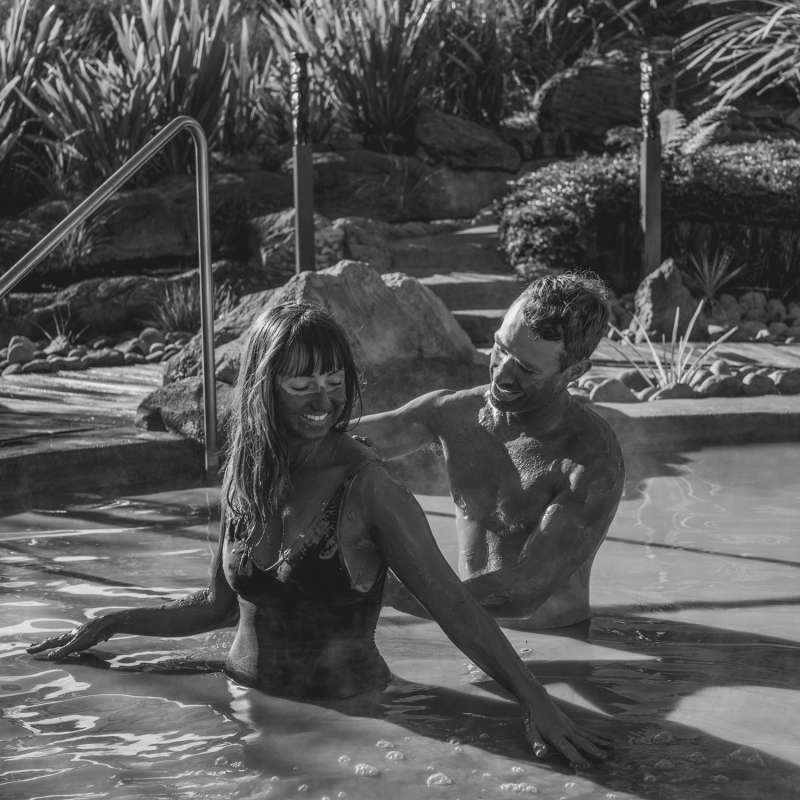 Where native bush
becomes theatre.
Hell's Gate is surrounded by thriving native flora, waiting for you to walk through. Thanks to the geothermal activity in this area, the bushland is unique to anywhere else. The nutrient-rich soil and warm temperatures give life to trees like the silver fern and rare mosses you won't find elsewhere. The bush is also home to our treasured Kakahi Falls, which are as beautiful as they are significant to local Māori.
Where the earth
feeds and nourishes.
This powerful land does more than excite those who experience it, it feeds us too. Generations of Māori have harnessed the geothermal activity bursting through the ground, using it to cook with. Traditional cuisine and techniques have been adapted to work with this unique location. Experience this for yourself when you feast on delicacies handpicked from land and sea, prepared by chefs in our cooking pool and geothermal hangi.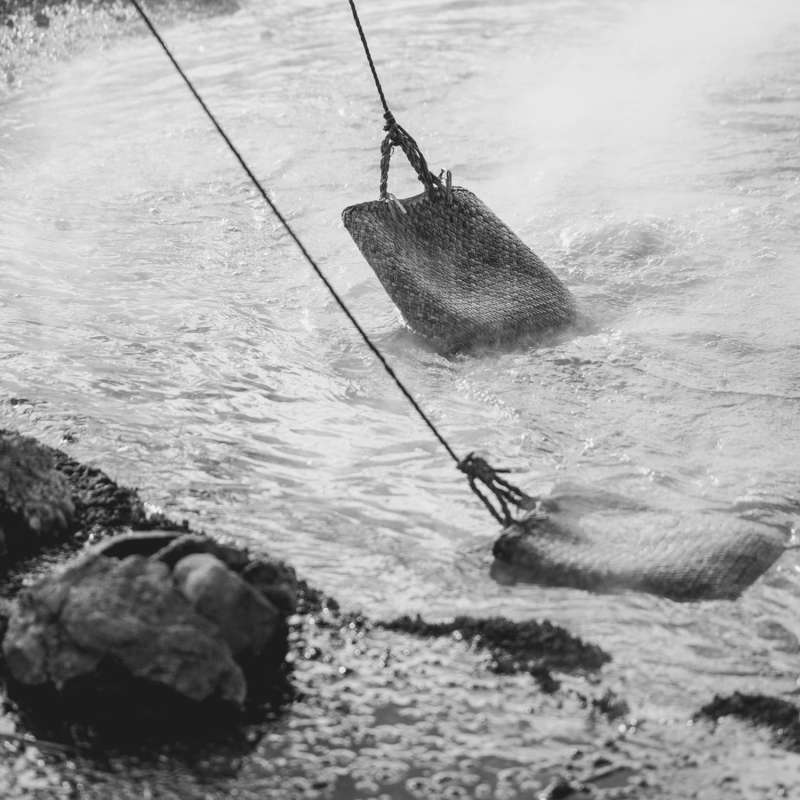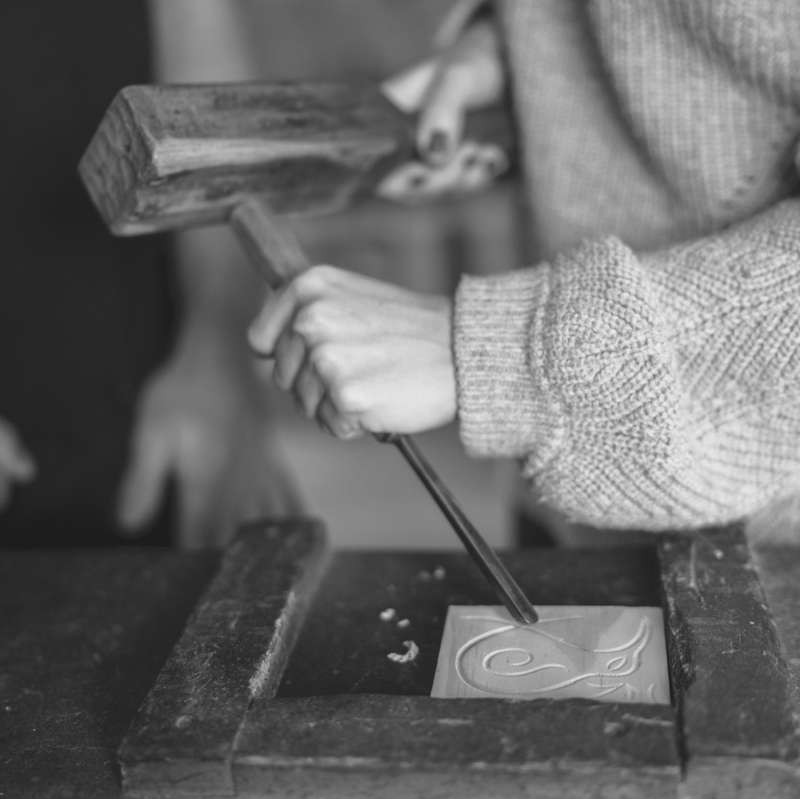 Where our stories
are works of art.
Carving has long been an important art form in our Māori culture. It's used to tell our stories and pass down our heritage to the next generation. The carvings can depict many unique stories - from who we are as people and where we're from, to tales about discovery and the beginning of life. Here at Hell's Gate our carvers will guide you through carving a piece of your story, so you too can share it with generations to come.
Book Now
to experience this for yourself.